Satisfied Customers
Alain & Rachel St. Amour
Gatineau P.Q., Canada

Lilly
St. Amour's Lolita of Laura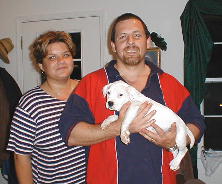 Dear Tom and Lynn,

My wife Rachel and I really enjoyed meeting you at your kennel in Marianna.
Thank you Lynn for entertaining us all day and answering all of our questions.
Tom, we just couldn't leave Florida without witnessing the excitement of some
ol' fashion catch work and we really appreciated the fact that you took the
time to show us firsthand what swallowing an ear was all about even though you
already had a days work under your belt… Also thank you for training and
titling my young bitch, St-Amour's Bonita of Joshua CDI !!!

All of our expectations regarding the purchase of our new
pup, St-Amour's Lolita of Laura were met and exceeded. We ended up with
exactly what we were looking for in regards to type and temperament. We
have no hesitations recommending your kennel to anyone wanting to acquire a
real good bulldog .

Thank you very much for your Southern hospitality,

Alain & Rachel
St-Amour American Bulldogs.
Canada.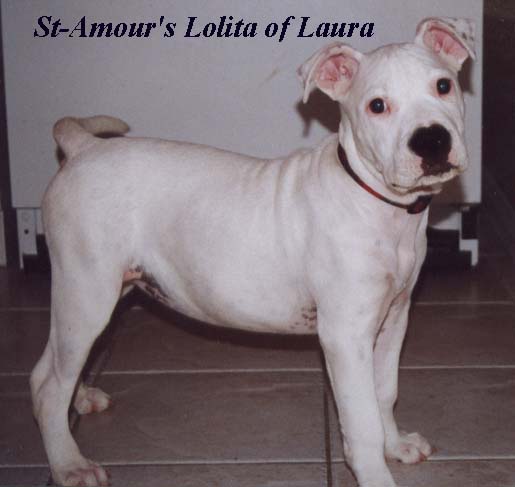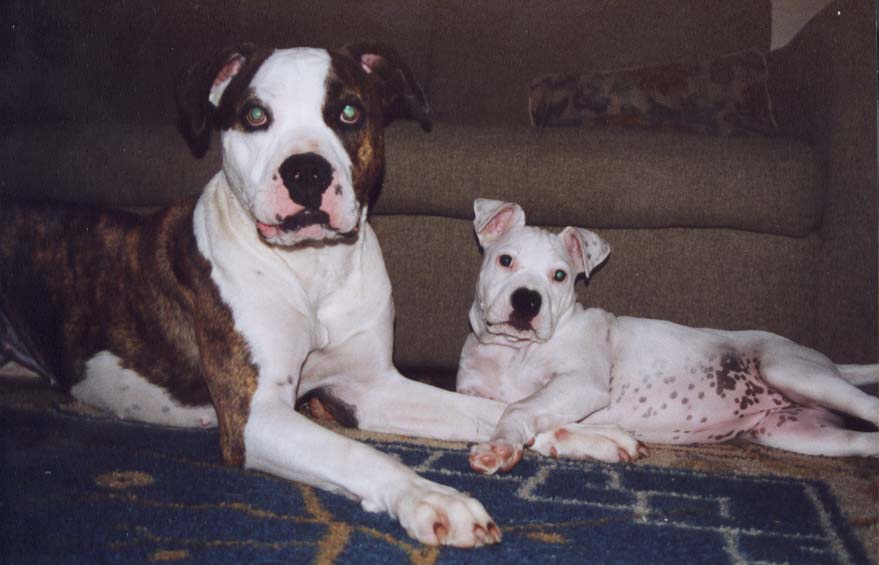 Lilly with her new friend, "Sugar"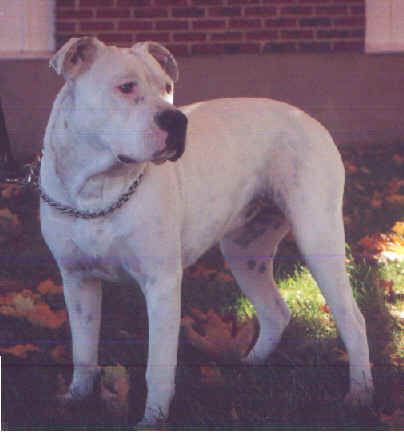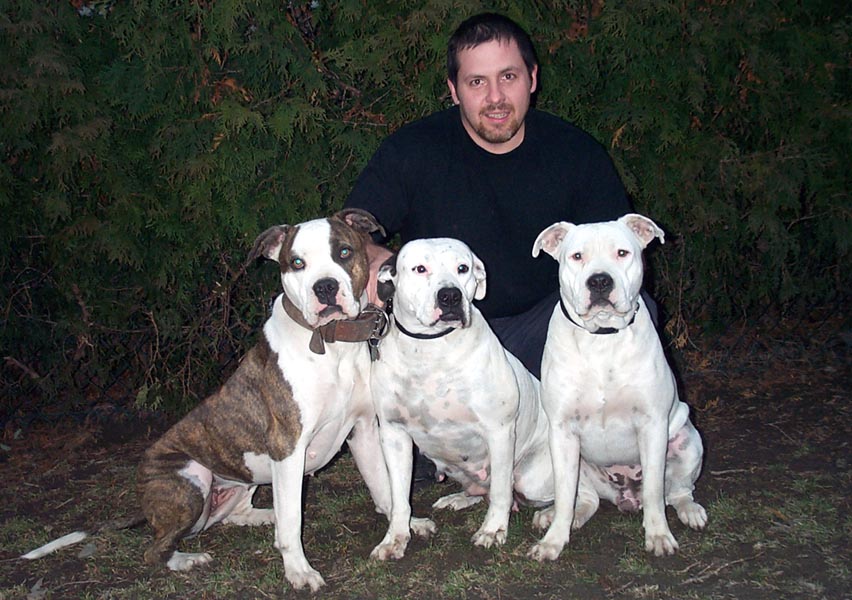 Lilly at 10 months Lilly pictured here on the right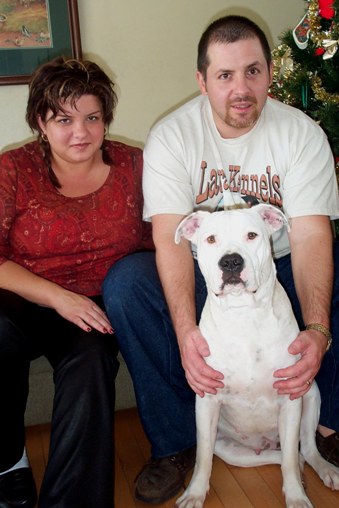 Alain and Rachel
Lilly at 1 year