Rosa is an energetic and social female.
Her conformation to the standard for American Bulldogs is striking,
and she has earned a champion title with NKC.
Her pedigree reflects the quality of her heritage.
Rosa's ancestors are impressive and are dogs
known well among AB enthusiasts.
She gets along well with other dogs and is submissive rather than dominant.
Rosa is intelligent, loyal, and wants to please.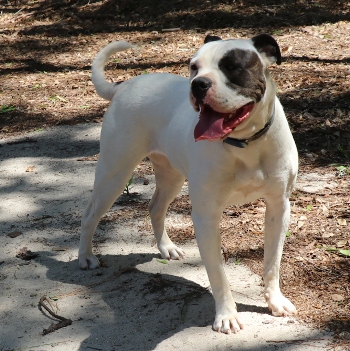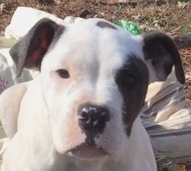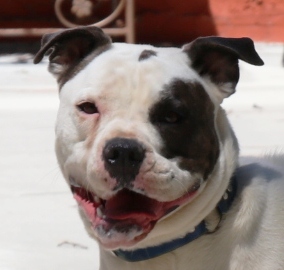 Here Is A Picture Pedigree
Showing Rosa's Origins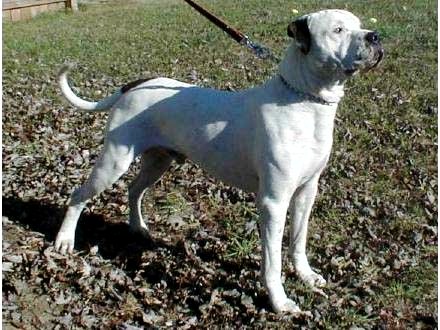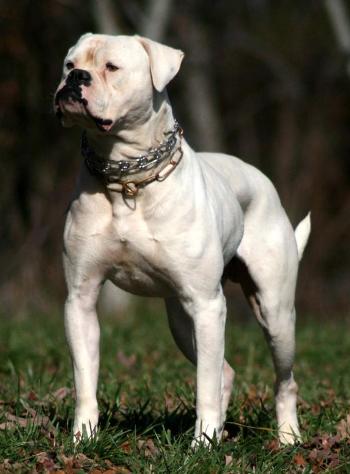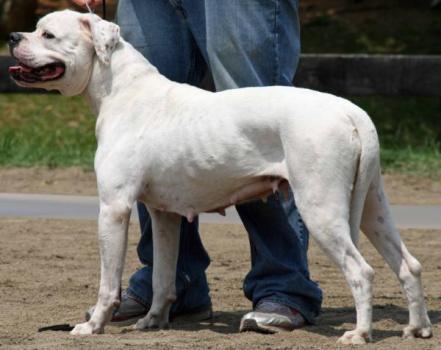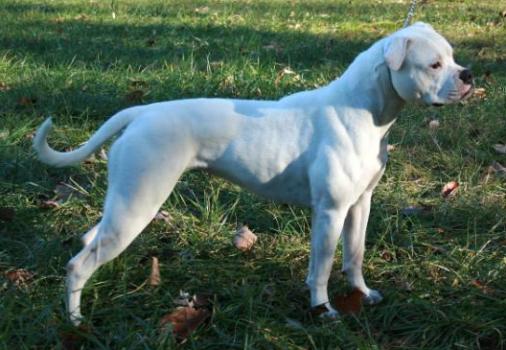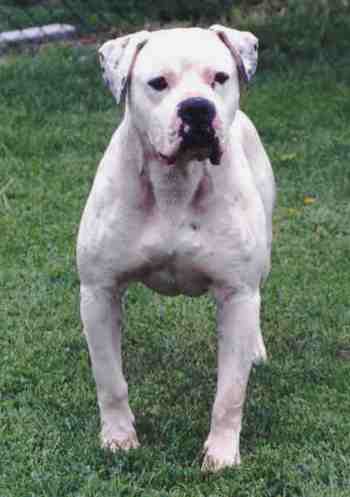 CH Cram's Cool Hand Luke GR CH Bionic's Knuckle Head CH Bell's Fallen Angel of RnR CH Gunslinger's Divided Girl CH Bullseye's Big Willie of Boyd
|__________________________________________________________________________ | |___________________________________________ |
| |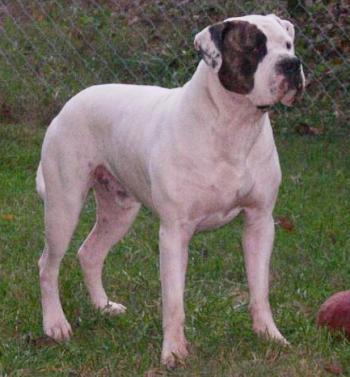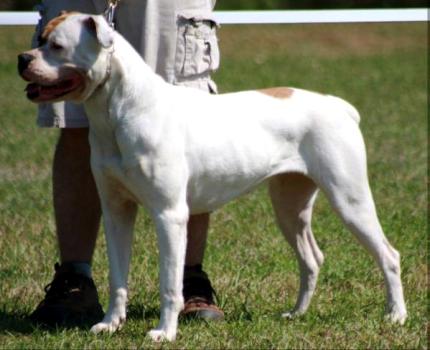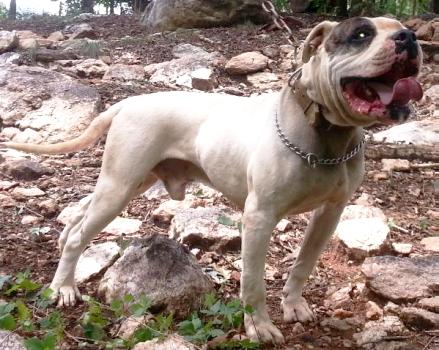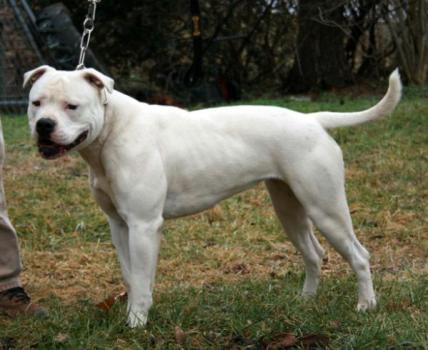 Gunslinger's Roland CH Gunslingers's Konfederate Kennels's CH Gunslinger's
of Gilead Talisman of the Bells Fourth of July Lady Oriza
|_________________________________________| |____________________________________________|
| |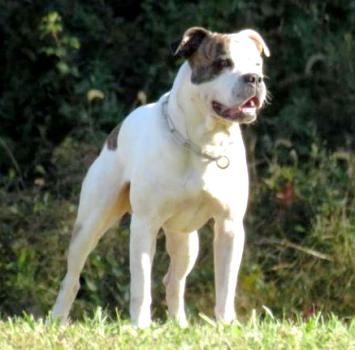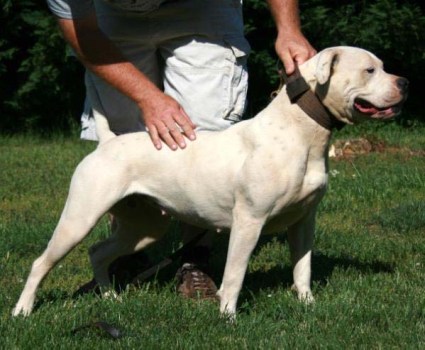 CH Gunslinger's The Padre CH Gunslinger's Hellcat
|____________________________________________________________________|
|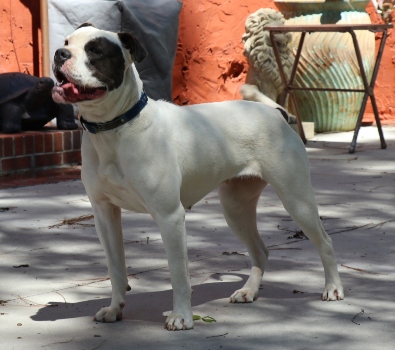 CH Laura's Rosa of GSK
Pedigree





* DM = Degenerative Myelopathy is an inherited disease of the spinal chord leading to paralysis of the hind legs
* EIC = Exercise Induced Collapse
* MDR1 = Multi-Drug Resistance makes a dog unable to eliminate the toxins present in many de-wormers
* NCL = Neuronal Ceroid Lipofuscinosis nervous disorders in canine breeds