Laura's Benaiah On A Snowy Day of Joshua
(Pronounced "Ba-NIGH-ah")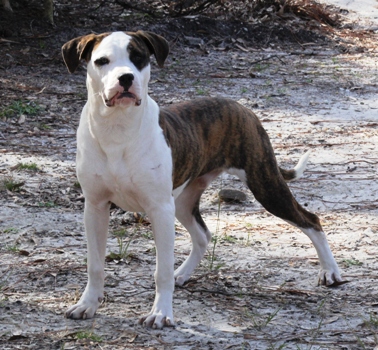 Hips Good, NCL, HUU, EIC, MDR1 and DM Clear *
See Benaiah's Pedigree
See Benaiah's Phenotype Study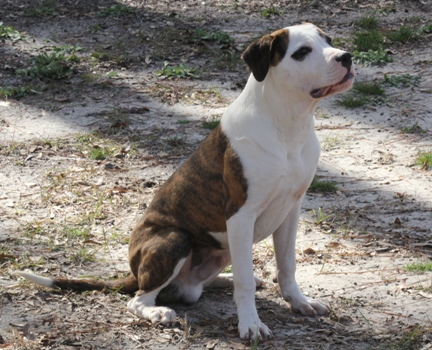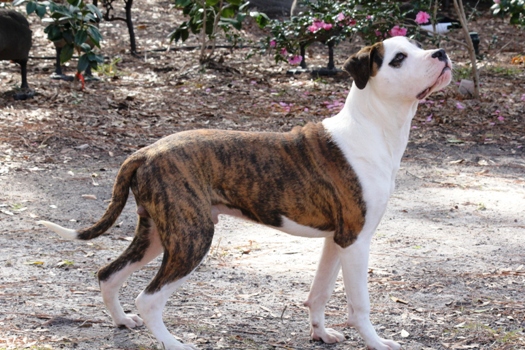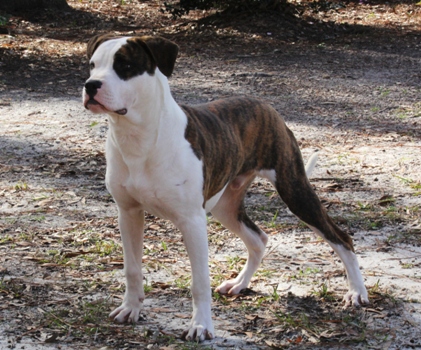 Benaiah is distinguished by pedigree in that his grand sire is Joshua's Sand Valley Sam aka "Cowboy". His sire, "Josh" was also National CH; (SchH BH, OFA Excellent, UCDIII, K-9 Security).

Benaiah was produced from Josh semen collected 18 years ago, and he is exhibiting awesome structure, athleticism, conformation to the AB standard, and intelligence.

We are already seeing great things from Benaiah...
he certainly has the right DNA!!!



Benaiah has lots of energy and charm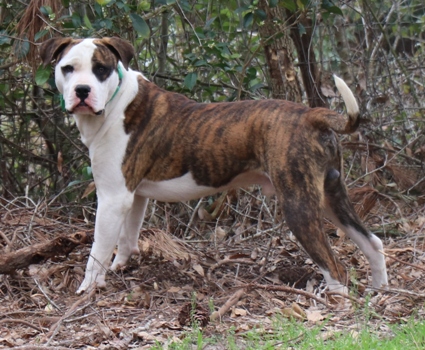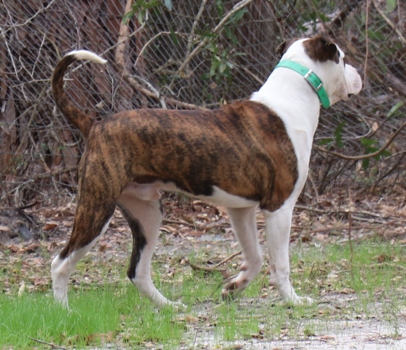 Benaiah At 10 Months

Benaiah's Protection Instinct


When Benaiah was eleven months old we arranged for additional obedience training and socialization. The trainer (a good friend of ours) came to Laura Kennels and transported Benaiah back to the training site. In order to quicken the bonding process, our friend let Benaiah ride "shotgun" on the passenger seat next to him. Benaiah sat obediently in his harness and quietly enjoyed the changing scenery.

On the long trip home our friend pulled into a rest area for a brief nap. He was startled awake by Benaiah snarling and barking aggressively. Our friend followed Benaiah's eyes and realized two men were approaching the vehicle...one on either side of the van. The stranger on the driver side knocked on the window and gestured he wanted to talk. Our friend rolled down the window an inch or so and waited. The stranger asked, "Will that dog bite me "Our friend replied, "I don't think you want to find out"!

He rolled up the window and grabbed his phone to call the police. Meanwhile the strangers backed off and watched from a distance. In only minutes a patrol car entered the rest area, and the strangers fled. Relieved but totally awake now, our friend continued on his trip home. The next day he called us to relate the incident and state, "I think Benaiah probably saved my life last night..."

* DM = Degenerative Myelopathy is an inherited disease of the spinal chord leading to paralysis of the hind legs
*

EIC

= Exercise Induced Collapse


* HUU

=

Uric Acid DNA or Hyperuricosuria is the inherited tendency to form bladder and kidney stones
*

MDR1

= Multi-Drug Resistance makes a dog unable to eliminate the toxins present in many de-wormers
*

NCL

= Neuronal Ceroid Lipofuscinosis is a DNA mutation known to cause nervous disorders in canine breeds