Nose Pigment Development in AB's


Good pigment (black) over nose/lips and around eyes
is preferred in the American Bulldog. Many pups are born
with no pigment (pink) but the color develops over the first twelve months.
Some individuals develop more slowly, taking up to three years to fill in.
See the comparison study below of "Duke" born October 2013.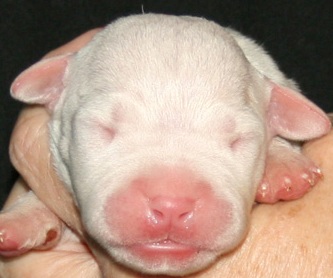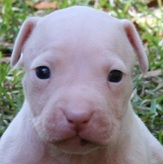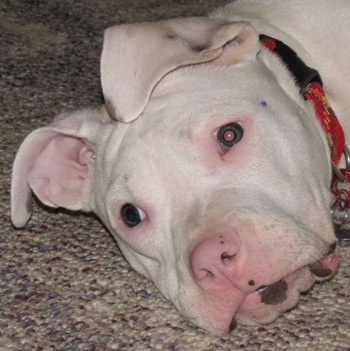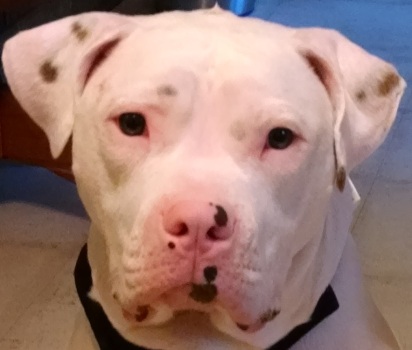 Duke at 4 days 4 weeks 6 months 1 year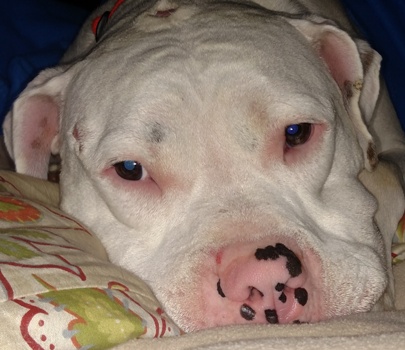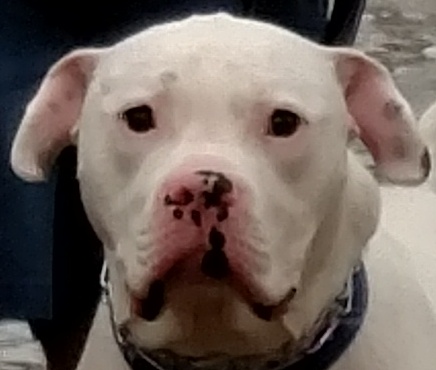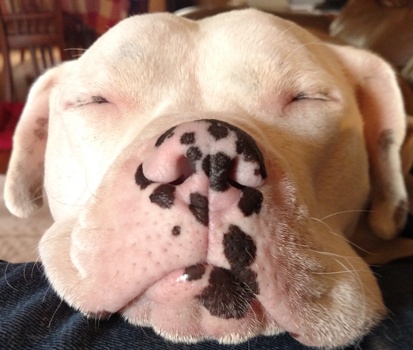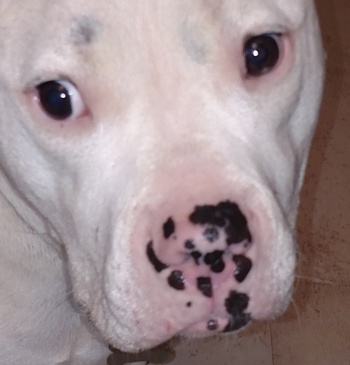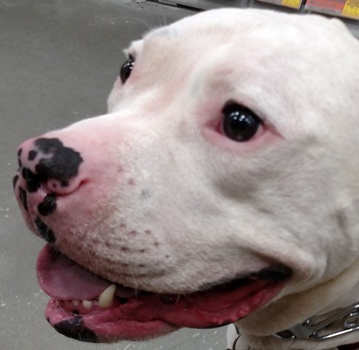 Duke at 14 months 18 months 24 months 30 months Duke at 36 months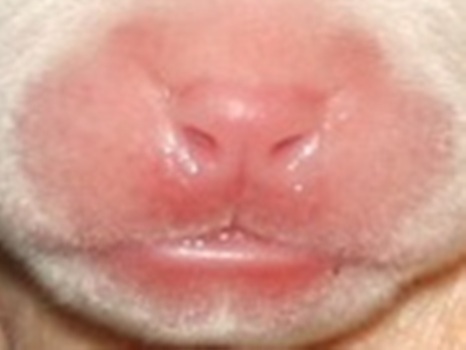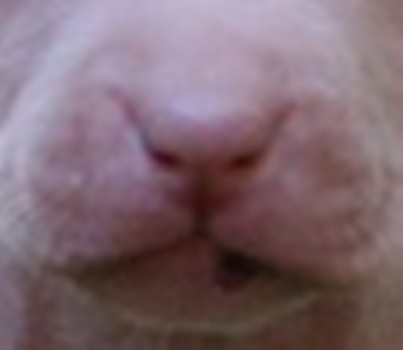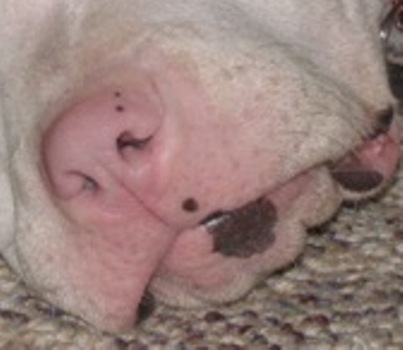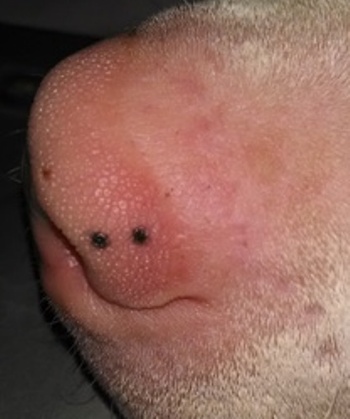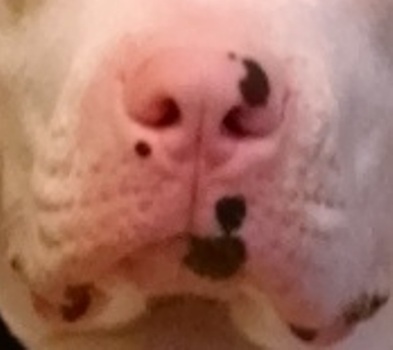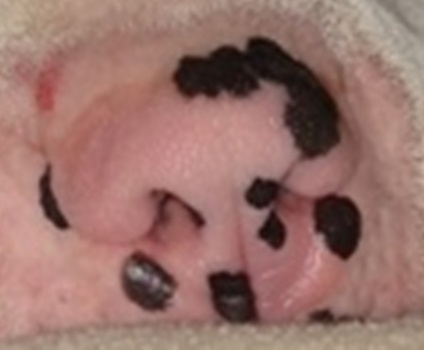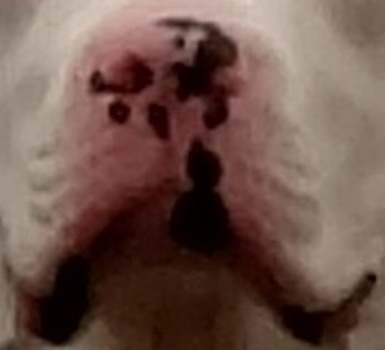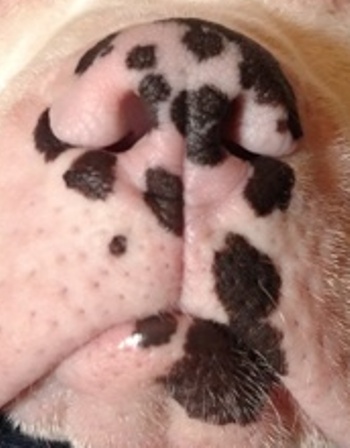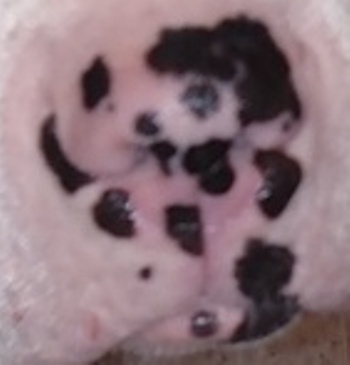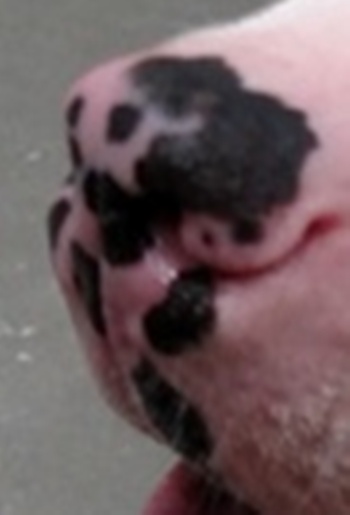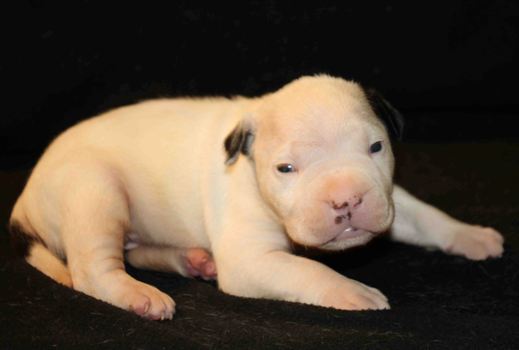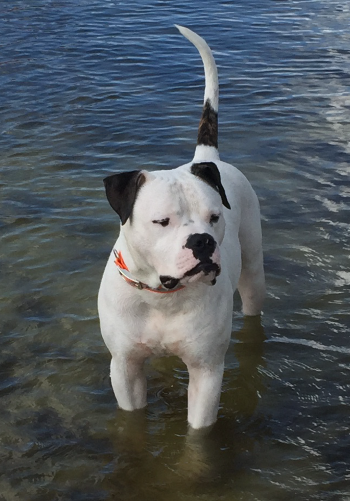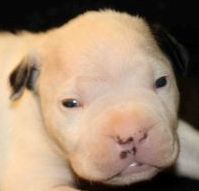 Malachi / Panda Pup "Moses" born 2015
Comparison photos at 2 weeks and 52 weeks of age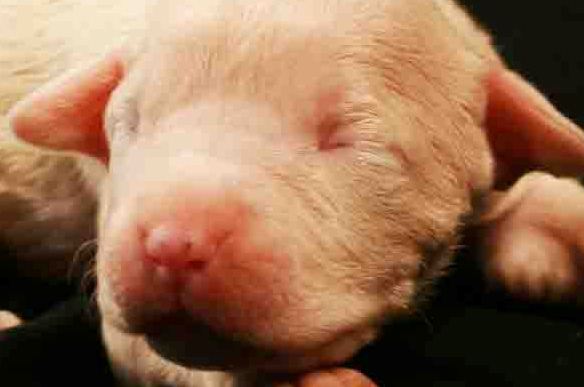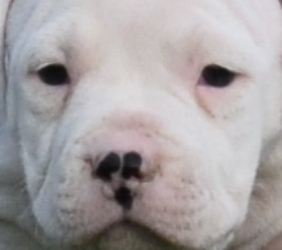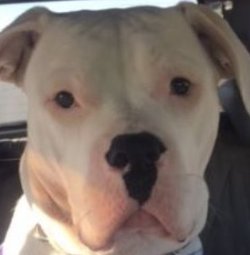 1 week 8 weeks 11 months
Gator / JJ Pup "Rosie" born Jan 2016